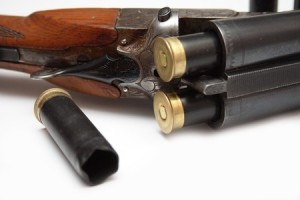 If you're a hunter, you've probably seen some press regarding the duck-hunting accident that befell the former lead singer of alt-country music band Backroad Anthem, Craig Strickland; and his hunting partner and friend, Chase Morland. While details are still emerging, the crux of this tragic event is that Strickland and Moreland decided to take a duck-hunting trip in Oklahoma during a harsh winter storm, capsized their boat in frigid conditions, and were found unresponsive days later.
The seemingly countless tributes and memorials to these young men are deserved and poignant.
But in remembering these young men, it also seems important to remember that hunting — and specifically, duck hunting — can be dangerous. While you can never be sure what will happen, you can limit risks by following a few simple guidelines.
Click here for some safety tips that every hunter should remember.
Compared to other kinds of hunting, waterfowl hunting has additional dangers due to the facts that much time is spent in or on water, and it usually occurs during cold-weather. These circumstances mean that waterfowl hunters should remember that helpful tips like "never carry a loaded firearm in the boat" and "keep an emergency kit stored in your boat in a waterproof bag" could be the difference between a successful hunt and a catastrophe.
For a comprehensive list of tips like these and many more, click here. It only takes a minute or two to read and the tips could save your life.