Scope Requirements for a Custom Turret Label
The custom turret labels will work on most target style high profile turret with the exception of tapered turrets. If you have a medium or low profile turret and a vertical surface of 0.10″ to apply the turret on then the custom turret label should work for your turret. However, if the vertical surface area is lower than 0.10" then the amount of data that can be printed on the label decreases. We recommend that only yardage marks be printed on anything under 0.18″.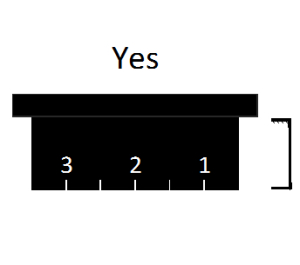 Minimum Height
Scope must have a vertical surface of 1/10th inch or taller.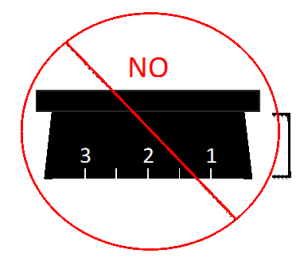 Vertical Surface
A label CAN NOT be applied to a scope without a vertical surface.