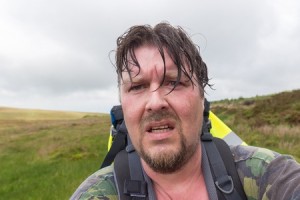 If you're reading this, you probably don't need anybody to tell you that hunting season is getting ready to ramp up. If you're a human being who's been outside at all this summer, you probably don't need someone to tell you that it's hot outside.
So whether you're getting ready to scout out some good hunting ground for the fall or getting in some early-season hunting, we want to make sure you're properly prepared for the oppressive and sometimes dangerous heat you're about to experience. Experts agree, there are a couple of things you can do to ensure you don't overheat.
Stay in shape. "Use the off-season not only to scout, but also to prepare your body for the upcoming fall. A healthy and active lifestyle can really pay off."
Drink water. "Drinking lots of water throughout the day keeps you cool and hydrated, period. It is recommended to drink close to a gallon a day. When you are out scouting or hunting, make sure to take along plenty to replenish as you sweat."
Gear up. There's plenty of warm weather hunting gear on the market. Here's a compilation to help you get started. A sweat-wicking shirt that blocks your nasty swamp stench, a lightweight, long-sleeved warm-weather jackets that keeps you covered yet cool, durable and cooling mesh pants, and head wraps that protect you from that persistent sunshine.
Have a warm weather hunting tip that you think we should know about? Tell us about it on our Facebook page. In the meantime, be safe out there, and good luck on your next excursion.