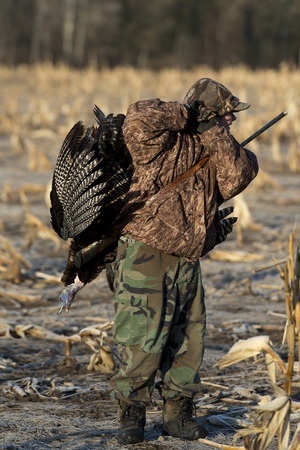 The spring turkey season is underway in many places around the U.S. And the sweet, sweet sounds of turkey calls are filling the air.
If the season snuck up on you, you might find yourself scrambling. In fact, you might be asking yourself things like: "Do I have my equipment clean and ready?" "Are my calls operational?" and "Is my license up-to-date and in order?"
Luckily, the experts over at the National Wild Turkey Federation are all over it. They've provided a downloadable, printable turkey hunting checklist to help you make sure you have everything in order for the hunt. As they say, "the following turkey hunter's checklist will help you prepare for the most rugged to the simplest of adventures." To get the checklist, click here.
Another negative of the season sneaking up you is that you might not have put a lot of thought into where exactly you should be hunting for turkey this year. As many hunters already know, turkey hunting is not for those that aren't prepared. A successful turkey hunt takes quite a bit of forethought and strategy.
Thankfully, the good folks at the National Wild Turkey Federation have your back again. Here's a detailed map that outlines exactly where you should be hunting. Plus, it provides comprehensive season dates, hunter education requirements, bag limits and other necessary information. Happy hunting!